Post by Azrael on Oct 24, 2019 14:04:41 GMT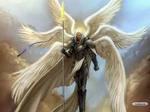 This is an alternative submod I worked on as an alternate/replacement for my Maester Warrior Tutelage submod. What this mod basically does is make the Marshal a bit more efficient at training children in court, especially for the AI as they hardly ever/if at all used the train children job action. Most of the time I see the AI using the train troops job action.

Changes from Vanilla:
1) Commanders, and therefore Marshals, all require at least 8 martial skill. While this change is to help simplify Marshal training in this submod, this also keeps less than competent commanders (except rulers themselves, who can still lead ) from leading armies.

2) Marshals will have chances to train any males (females also if the liege's culture/religion allows it) from age 6 to age 18 to be considered in their liege's court, not just the liege's children as it was in the main mod.
3) The Marshal's job action button to train children has been removed and the events to do so moved to all other Marshal jobs.
4) The Marshal's chances to train are modified by their martial stat as opposed to a number of traits as in the main mod. This not only makes things simpler and, I think, more efficient for the AI, the player no longer has to worry about what traits their Marshal needs for child training. A higher martial stat will increase the chances of a good training event to happen while a lower one will increase the likelihood of a bad event happening.

5) The mean time to happen has been reduced to 60 months (160 vanilla), with a martial stat of at least 12 reducing/increasing this by 25% for good/bad events, a martial stat of at least 16 reducing/increasing this by 50% for good/bad events, and a martial stat of at least 20 reducing/increasing this by 75% for good/bad events. This was done to give the events more chances to fire, as the Marshal now not only has chances to train his liege's children, but any other children considered in his liege's court as well.

6) To balance out increased possible chances of training, the best fighter trait which can be achieved this way is Trained Fighter, as opposed to Skilled Fighter in vanilla (any further training must come from the children's guardians). I think capping it at Trained Fighter also better simulates the notion of noble children receiving at least basic combat training while growing up and some commoners receiving some training to be used as bodyguards and such.
Compatible with AGOT 2.0

Credits:
AGOT Dev Team: For the great CK2 mod
SinStar87: For the willingness to help and answer questions as I was learning modding
sourapes: For taking the time to help with initial testing before release Read number 6. As you can see, this submod changes the Marshal being able to train to Skilled Fighter in the base AGOT submod to Trained Fighter. I did not change how a character is able to achieve becoming a Formidable Fighter. Off the top of my head, one way to get it could be force training a child to Skilled Fighter as early as possible and then hope the natural training event fires again to get it.